Are you an expectant/new parent
Looking for expert and compassionate psychological help and support?
Are you a perinatal professional
Looking for high quality training courses from the experts?
Perinatal Clinical Psychology Service
Mia Scotland has extensive expertise and experience of helping people to navigate the strains and stresses associated with having babies. She is also highly experienced in training health professionals in perinatal mental health. A Clinical Psychologist, a Birth Doula, an Author and a Therapist, she is qualified in all the right places. Chartered with the British Psychological Society, regulated by the Health and Care Professions Council, this is a service you can trust. Step inside to find out more.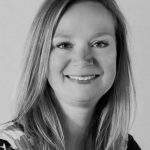 Mia was fantastic. I would recommend her to any-one
Online Therapy
A specialist in your room, e-therapy via  Zoom, Skype, Messenger and WhatsApp
In Person Therapy
In-person, face-to-face therapy is offered at the lovely Hygge House in Leicester
Online Courses
Our exciting online pregnancy, birth and postnatal courses to get you off to the best start. Coming soon! 
In House Training
Perinatal Mental Health training days delivered in person, for your team, with safe and personalised care in mind
Consultancy & Supervision
Expert and compassionate consultancy and supervision services for your organisation, or for individual practitioners
Online Courses
Online courses in Perinatal Mental Health for your organisation, or for Continuing Professional Development